All Your Taxes Made Easy
As New Zealand's fastest-growing tax agency, Hnry files all your required tax returns (Income Tax and GST) whenever they're due. As part of our service, we'll even pay your taxes for you throughout the year, so you're always up-to-date on your tax, and never get a big bill to pay. Whether you work for one client or multiple clients, overseas or here in NZ, Hnry can handle it.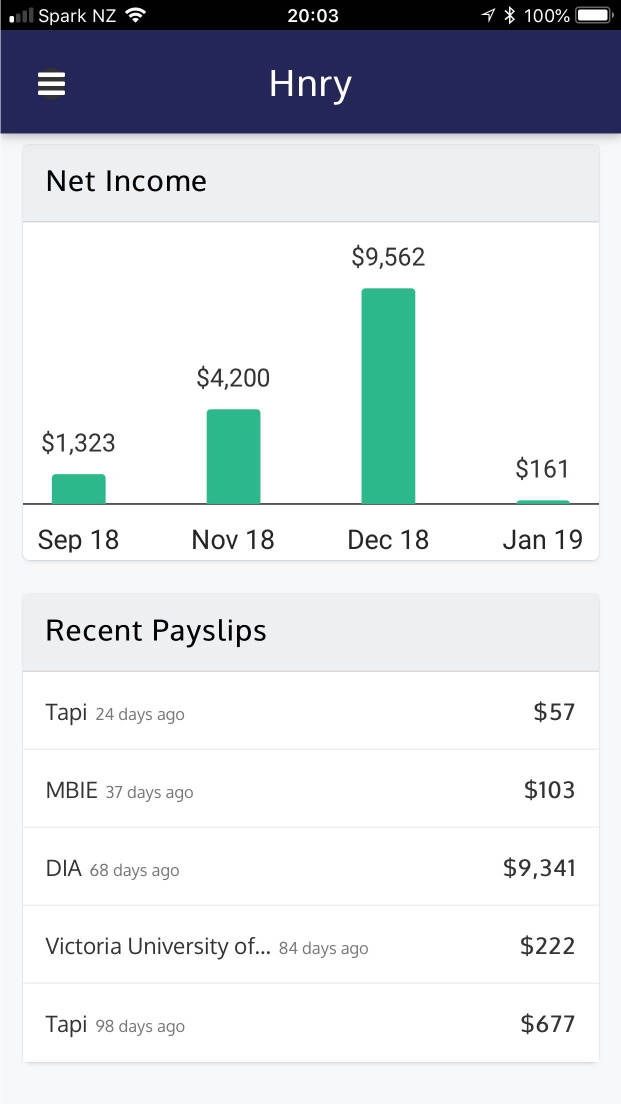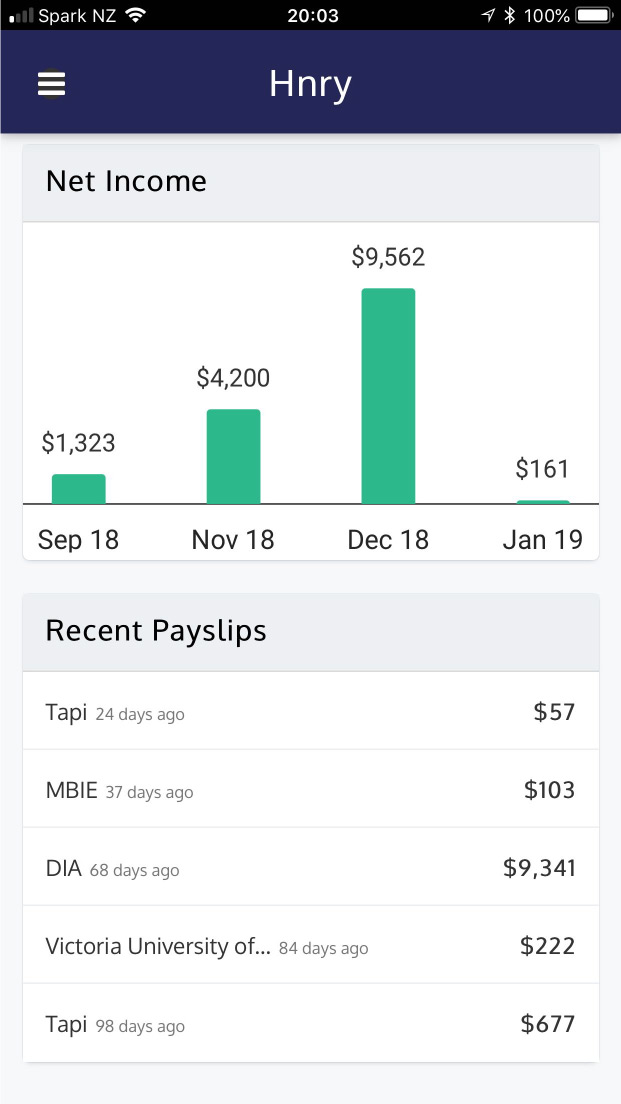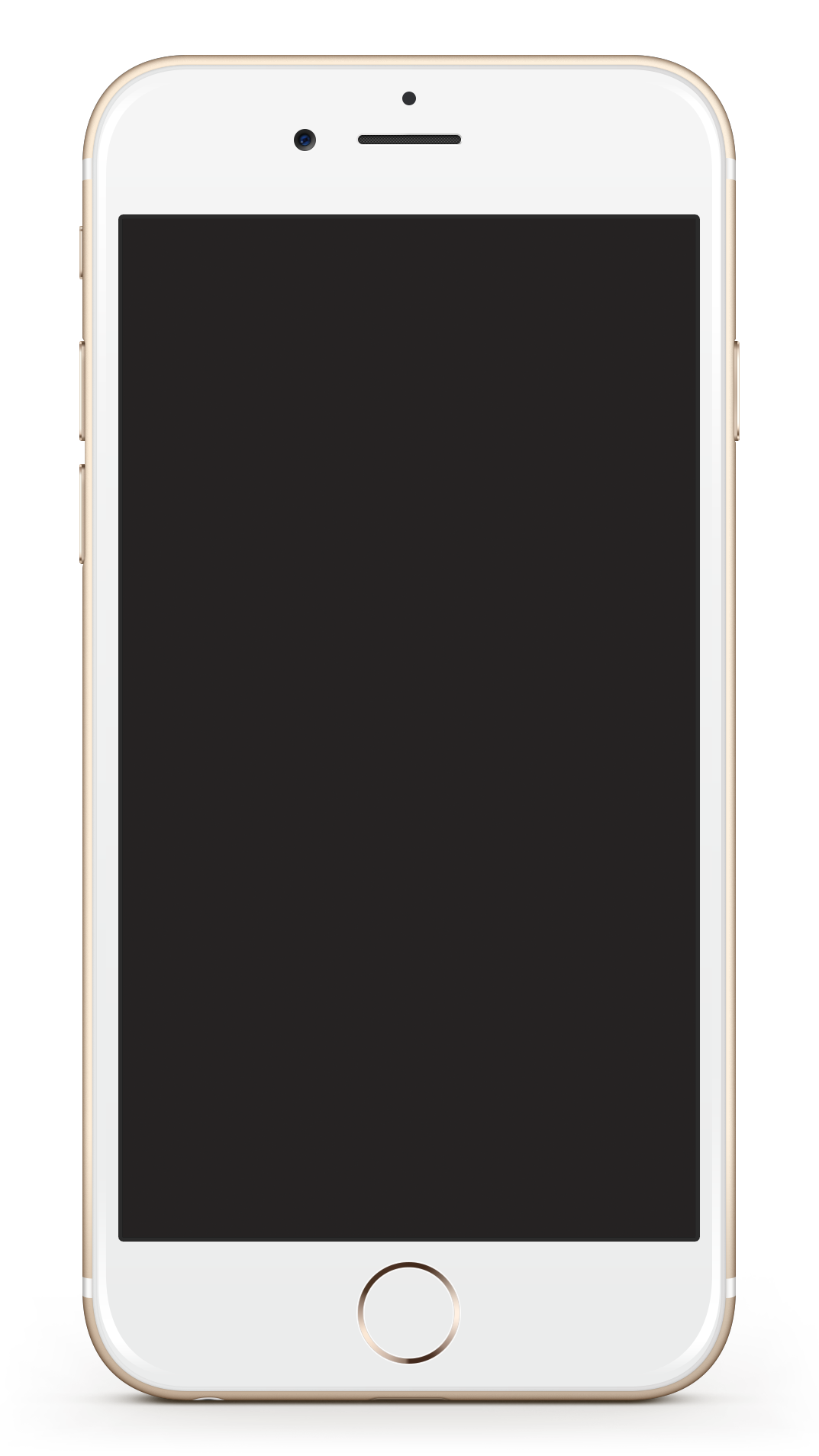 Goodbye, Provisional Tax!
With Hnry, you're always up-to-date on your tax obligations, so you never have to make any of those painful Provisional Tax payments ever again.
Join anytime
You can join Hnry any time of year - we make it simple and seamless to switch to Hnry, whether you're currently doing it all yourself, or you're using a mix of software, spreadsheets and an accountant. We can even file past years' tax returns for a low, one-off fee to get you up to speed!
ACC, Student Loan & KiwiSaver
Hnry doesn't just take care of all your Income Tax and GST payments and filings – we'll also calculate and pay your ACC levies and Student Loan contributions, and help you make optional KiwiSaver contributions.
Payments and filings
As a registered tax agent, Hnry pays and files all of your taxes, taking all your business and home office expenses into account. You get a Payslip whenever you get paid, so you can be confident everything is taken care of, and you never have to think about tax ever again.